Friday, January 16, 2009
Posted by

Amanda Wagner
at 4:23 PM
No comments:

Tuesday, January 13, 2009
Break time is all over and we are back! Pre Production is now in session. I am completely excited about starting pre production and coming up with a short film. So far I have 2 ideas so I have a few more to thing of to really get going. My first story is about an imagination of a little girl and how she lets it run wild in an origami paper world. The second idea is set on ice and has a lesson of patience and keep trying. So I'm hoping to narrow down a third idea and nail down the first two ideas.
I've started the weekly themed drawing again this term and our first weeks theme was baby mythical creatures. I chose a Angha (Persian). AN Angha is a hybrid of a lion, dog and a peacock.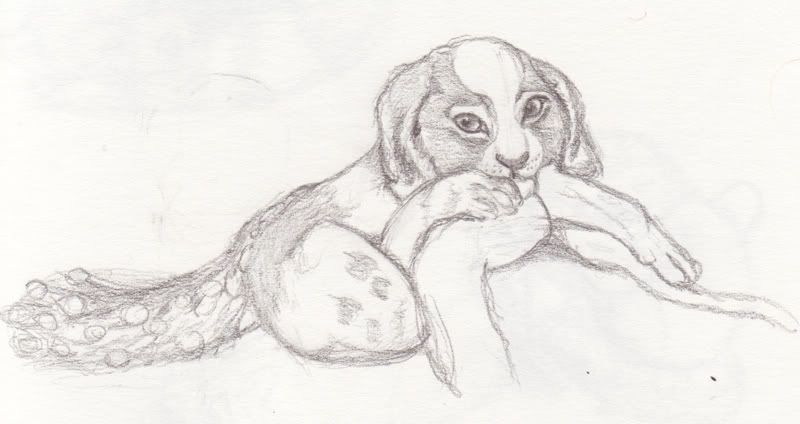 Progress reel Class 4
Posted by

Amanda Wagner
at 2:32 PM
No comments: